When it hasn't been your day, your week, your month, or even your year…
Arguably the most successful sitcom of our generation, Friends has captured viewers of all ages for more than 20 years, offering fashion inspiration, hair styles to avoid, and a new genre of coffee-shop singing to tantalise (or torment) the ears. One thing Friends isn't overtly well known for, though perhaps should be, is offering strategic business tactics to help us navigate our way through the uncertainties of lockdown and the landscape for business beyond.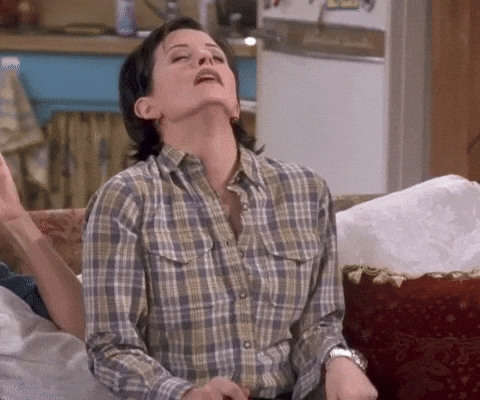 By no coincidence (hey, that's Joincidence with a C), here are seven things we can learn from Friends to consider for our businesses to recover from the repercussions of this pandemic.
PIVOT!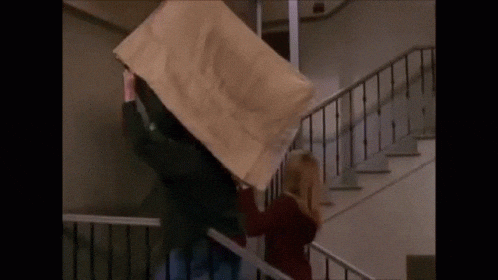 As a business owner or key decision maker, knowing when to persevere or pivot with a plan can be a difficult call. At times like these, many business models simply have to shift to meet the new landscape of customer needs. Strategic agility, or in fact agile strategy is key at such a rapidly changing time and a necessary pivot may involve a plan that at least in the short term, seeks to survive, rather than strive. Changing the direction of your business does not mean the work thus far is negated, but that you might reassess your available resources, your target audience, and your customers' greatest needs.
The importance of word choice in communication

Some synonyms appear similar on the surface, but carry very different connotations, as Joey demonstrated in his adoption recommendation letter. For your business to convey empathy and verbalise its big heart (or full-sized aortic pump) through communication, word choice is more important than ever right now. We're facing a universal yearning for clarity in many forms, so be sure that your communications are articulated to alleviate, rather than aggravate concerns. Be pre-emptive in your tone. There's an art to conveying kindness and authority in the same sentence, and it largely comes down to leading the charge in thoughtful initiatives.
You're not defined by your job title – He's a transponster!

Nobody knows what Chandler does for a job, but that's ok because his responsibilities aren't defined by his job title. Does our job title actually matter right now? This pandemic has forced us to think beyond the normal parameters of our titles or even job descriptions. The hitherto titles that defined us or that made us easily recognisable and known, are no longer entirely relevant. The trajectory of our own professional journeys is no longer limited by our usual role as we take on different responsibilities to fill the gaps that this pandemic has created within our businesses.
Unagi: a state of total awareness

Caught completely off guard by an unexpected and sudden state of danger? Most businesses have learnt all too well how that feels this year. As many initiate plans to reopen, it's imperative to maintain an acute awareness of the ever-changing legislations that may prohibit, or in fact accelerate your plans to resume business operation. Familiarise yourself with the key resources and impartial trusted media sources to follow that are specific to your industry.
Scenario setting: Monica's wedding book

Monica has a plan for everything, including a wedding book with various scenarios for her dream wedding, according to what budget might allow. Scenario setting means identifying a series of potential realities for the future of your business, anticipating likely consequences of different outcomes. If you are aware of what could happen, you are more likely to deal with what will happen. The rise of the SWOT analysis (conducting a matrix of strengths, weaknesses, opportunities, and threats) is a good starting point to identify your driving forces, critical uncertainties and plausible new directions for business.
Improvisation
Remember when Joey lied on his resumé and Monica had to get creative in the kitchen to construct him a new 'body part'? Sometimes, innovation can get you out of seemingly hopeless situations by thinking outside of the box. Almost everybody is having to improvise right now in order to adapt and overcome. Not being constrained by the normal parameters of your businesses' purpose could be the key for survival.
Working from home does have its positives


Stay positive – after all, working from home does have its benefits – nobody can steal your favourite snacks or your turkey sandwich from the office fridge (unless like me, you have food thieves at home too).
For more information about Custard Communications, click here.