There's (another) new kid on the block. Threads has arrived! Should hotels, hospitality brands, and venues jump on the bandwagon?
Whilst we've only officially known about its imminent launch for a number of days, it has felt like a long time coming. It's no secret that Twitter has largely fallen out of favour with social media users, brands, celebrities and influencers, leaving a significant gap in the social media universe for those quick, short, text updates amongst an open community.
Within 7 hours of its launch, it had 10 million downloads. Our reaction was similar to Mark Zuckerberg's, aka "Zuck".


So, what are Custard's first impressions of this (sort of) new social network?
For starters, whilst it's new, it's very much a hybrid of Twitter and Instagram. Meta have been clever by giving every user a head start with their followings, followers, and account set up (which took less than one minute) by integrating Instagram into the build. This is also a bonus for anyone who isn't quite ready to jump on the bandwagon yet – your Threads username will be the same as Instagram, so it's secured. Even your Instagram verification will transfer over, if you have it. As for the Twitter similarities – it is essentially the same concept, sharing short, sharp updates, or a 'thread' of updates. But with some marked differences.
The functionality is not quite there, yet. It has a beautiful, simple, clear layout, but lacks some of the functionality that we are so used to across social media and daily online conversations. Hashtags don't appear to create links to view shared content, GIFs aren't integrated for posts or replies yet, and the search functionality is basic and a little clunky.
TikTok algorithms changed the game with online search. Their clever algorithms have led to almost 40% of Gen Z using TikTok and Instagram for search instead of Google. Back in its heyday Twitter was 'the' go-to platform to see what was happening in your area, or around a certain event. Threads doesn't have a sophisticated search functionality, yet, but let's remember that it's only day one. If it gets its search right, this platform could be another game changer in online PR and social search functionality for the leisure and hotel industry. One to monitor, and see how the algorithm plays out.
Meta is well known for its algorithm 'tweaks' (putting it mildly). There's not very much information about how the algorithm will work for Threads yet, but Adam Mosseri has already shared this today. How paid ads will fall into this? Time will also tell. Meta is likely working hard in the background to integrate Threads into its advertising platform.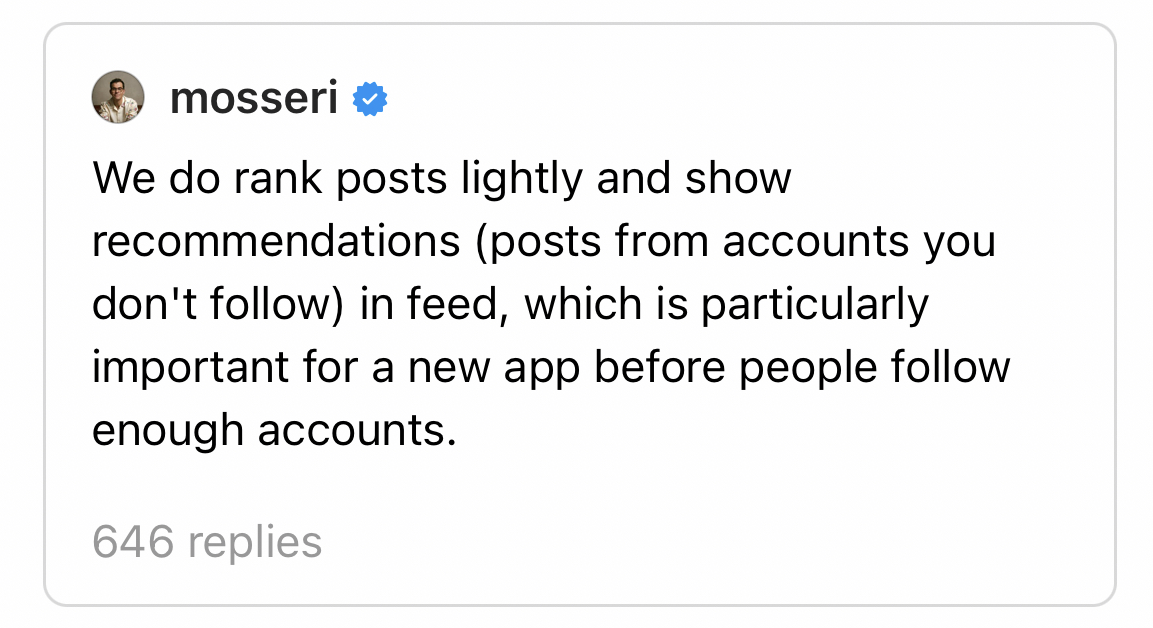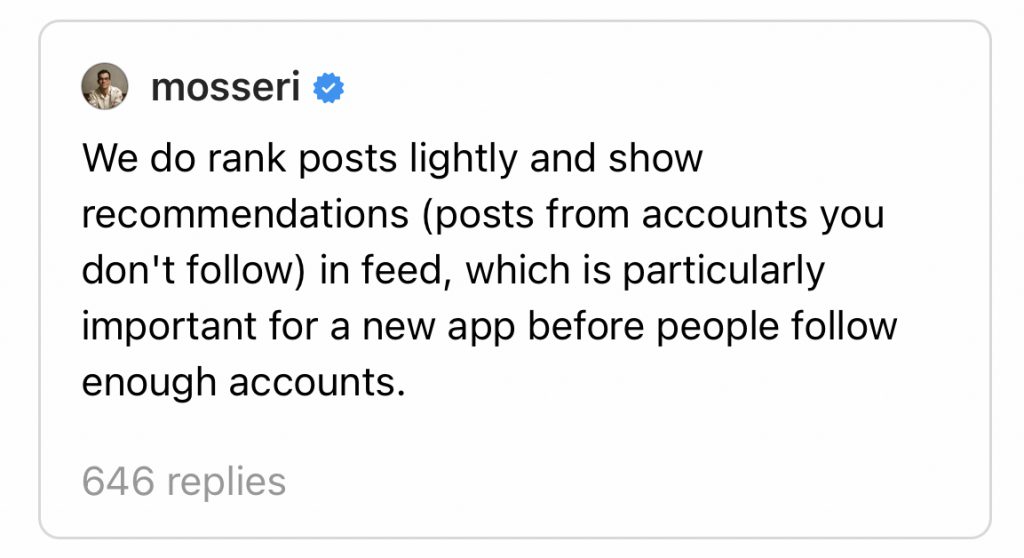 Influencers and brands are not wasting any time in posting their content onto the channel. It will be interesting to see if lifestyle and travel influencers find a way to replicate their images and video content, or whether they'll make it more text-orientated and Threads specific. Analytics and data don't appear to be widely accessible or visible yet, so until that gets ironed out, and we know what a good engagement rate and following looks like – be wary of anyone claiming to be a 'Threads influencer'.
Custard's verdict:
Threads has the potential to fill the gap that Twitter has left behind. Its Instagram integration makes it simple to set up, and our initial impression is that users are very much using it in the same way they've tweeted (side note, are we 'threading' now?)
It's no secret that Twitter has been riddled with unsavoury content, and users have had enough of it. Just scanning through on launch morning there were numerous references to making Threads a "safe space". Let's hope that continues, and that Meta have a handle on it, otherwise, it will be difficult for brands to dedicate the time and resource to creating content for this new channel.
The question on every business's mind this morning – should we be using it? There is no definitive answer, it's not a black-and-white decision. There are some key questions that you need to ask yourself first:

Do you have the time and resource to dedicate to a whole new channel? It's better to do one or two well, not spread yourselves too thinly.
What is your strategy? A Twitter strategy won't easily transfer, and it's very different to Instagram, Facebook, YouTube, LinkedIn, and TikTok.
One thing is for sure, social media moves fast. The Threads we see today might look entirely different in two days and unrecognisable within two months. It's been made very clear that this is version one, and more is coming. Meta employees and systems will be trawling through the millions of 'threads' already posted looking at trends, common use, keywords, what users do and don't like. Overall, it's looking exciting and we're looking forward to seeing how this rolls out and could provide more opportunities for hotels and hospitality to generate online PR opportunities.